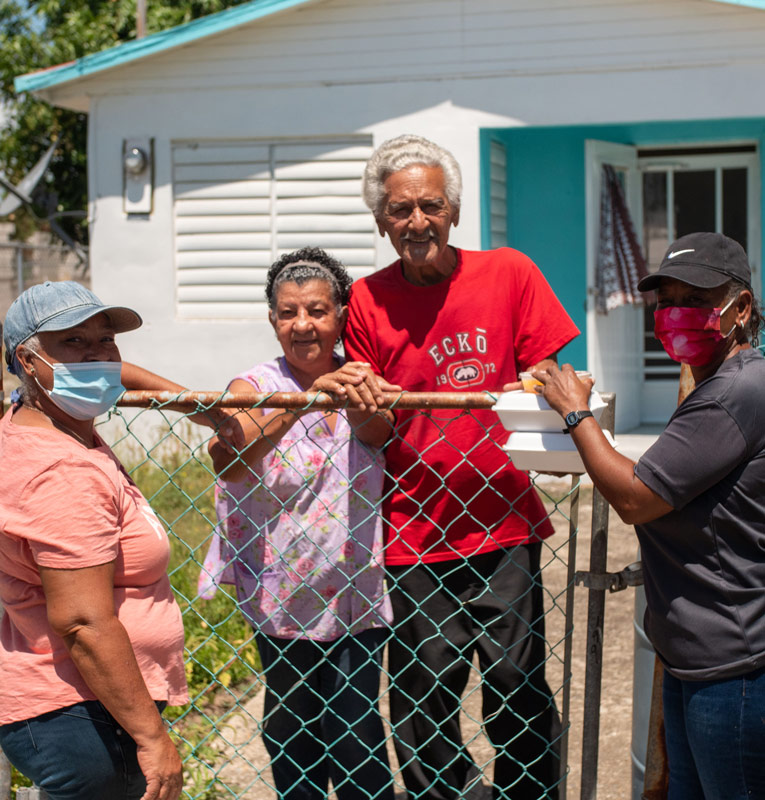 El Fogón Community Kitchen
[Fogón = An outdoor rustic wood burning stove built from cement or clay.]

El Fogón Community Kitchen was originally an outdoor kitchen that emerged as a community response to help residents who were in dire need of food after Hurricane Maria, had no place to buy food or did not have the ability to cook and feed themselves due to mental or physical health conditions.
El Fogón Community Kitchen TODAY
After the 2017 hurricane crisis and a return to normalcy, a number of individuals and families continued to experience food insecurity. This situation moved the Educational Point to enhance its kitchen facilities and continue El Fogón Community Kitchen's mission, with the intention of eradicating hunger and malnutrition in the community and serving as an alternative when a crisis arises. Currently we serve a daily warm plate to approximately 50 people.

Read more about our other programs that serve Las Mareas community year-round.